The Open Bus currently covers the New York City bus system, and the New York City bike share system. Methodology on data collection and processing are provided on this page. Please direct any questions regarding methodology to theopenbuswebmaster@gmail.com.


New York City Bus Methodology:
New York City Bike Share Methodology:

Powered by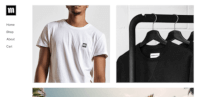 Create your own unique website with customizable templates.